Last Updated: 20:21 on Tuesday 31st March 2020
Key Information for Members and Parents
Before reading the information below, please ensure you're up to date with the guidance available at
---
On the Monday, 16 March the Prime Minister said that everyone in the UK should avoid non-essential travel and contact with others.
Given this guidance, the UK Scout Association has said that all face-to-face Scout meetings, activities and events must be suspended from Tuesday, 17 March 2020. This suspension applies to young people and adults, and will be until further notice.
This page has been created to act as a local resource for our members, Parents and interested parties in the local community. Continue to check this page regularly for updates, as we will be continuously adding to it.
---
Resources
#CampAtHome – Virtual Camp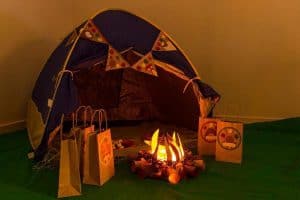 Cheshire Scouts Present:
#CampAtHome an initiative from Northumberland Scouts!
Calling all young people from across Cheshire, the UK, and the Wider World. COVID-19 (Coronavirus) may have changed the way we do things, but it won't stop Scouts camping!
Northumberland Scouts are organising a month-long Virtual Camp across April, from the 01/04/20 – 30/04/20. Ending with an attempt to set the world record for the Largest Virtual Camp on 30/04/2020, when we'd like as many Cheshire Scouts as possible to participate.
Take up the challenge and let's keep on 'virtually camping', here are the "Rules";
We're asking you all… Beavers, Cubs, Scouts, Explorers, Network, Leaders, Parents, and Young People interested in joining in the fun to:
Pack a bag
Build a den at home / pitch a tent in the garden/ hang up a hammock (whatever you can)
Sleep in your shelter of choice
Build a 'campfire' (real or virtual)
Take part in a 'Scouty activity'
Help with cooking a meal.
MOST IMPORTANTLY… Each night you participate share a creative photo, video, blog, etc. to our social media using the hashtag: #CampAtHome
Then share them with your leaders and friends to show that although we can't meet "Face to Face" Scouting doesn't stop!
Each Young Person who takes part will be entitled to 1️⃣ Night Away for each night they participate (as long as they aren't sleeping in their bed). Meaning you could get up to an extra 30 Nights Away if you take on the challenge!
Everyone who participates will also get a Virtual Certificate for joining in, we will also be awarding special Virtual Certificates for those that manage the full month. Additionally, if you take part on 30/04/20 and we get enough participants you'll be part of setting a world record!
Events
Following the advice to suspend all face-to-face meetings, activities and events, a number of upcoming events and activities are currently under review; as soon as decisions have been made, they will be listed here.
The World Organisation of the Scout Movement (WOSM) have announced a special edition of Jamboree on the Internet, to take place April 3-5.
Group events:
I'm a Scout…Get Me Out of Here! Camp – Postponed to 11th – 13th September 2020
Cosford Airshow 2020 – Cancelled – awaiting further info
District events:
Cub Swimming Gala – Rescheduled to 21 November 2020
Open Shoot (April) – Under review
Scout Triathlon – To be rescheduled
Open Shoot (May) – Under review
Cub Camping Competition – Currently going ahead
County events:
Cheshire Hike – Postponed to 10/11 October 2020
CuBe – Postponed to May 2021
Cub Handicraft Competition – Postponed to 26 September 2020
Beaver Challenge – Postponed to Oct/November 2021
County Scout Sunday (14 Jun) – Under review
Royal Cheshire Show (16/17 June) – Cancelled for this year
Regional events:
Shelterbox Scavenger Hunt – Becoming an online Scavenger Hunt!
Local Walking Trails and Exercise
Scouting from home doesn't just mean completing indoor activities! While not attending school young people can still exercise outdoors, (see NHS Physical Activity Guidelines for Children) but this should not be in groups.
Where appropriate, young people can exercise with siblings and should be supervised by responsible adults with whom they are sharing a home.
As such, we've created four local trails that can be followed during your daily exception to leave the house for exercise. These are:
RED – Starting at the Ince Notice Board, Ince Square and finishing on the footpath as you come off Kemira Road to join Station Road
GREEN – Starting at Elton Church Hall (Start sign visible from Kerb no need to go into the car park) and finishing at Elton Community Centre Cark Park
YELLOW – Starting at the end of Scout Hut Lane First Gate and finishing at the lamp post outside The Wheelwright Arms.
BLUE – Starting outside the Scout Hut and finishing at the Playing fields/area next to Ince reservoir.
Look out for the the trail signs along the way, they look like the following:
Along the the trails, you'll also see at least one of the following sign. When you come across it, take a photo of yourself with the sign in view and share it with us.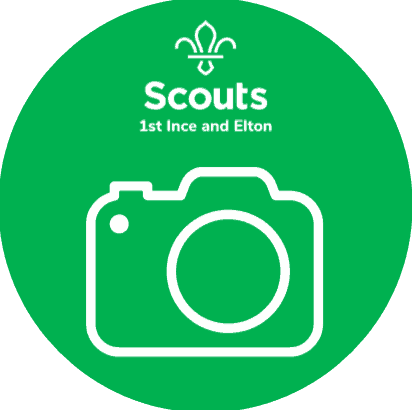 IMPORTANT – Please Remember:
This is a family activity to be completed with members of the same household, young people MUST NOT do this on their own.
Incorporate one of these trails as part of your SINGLE form of exercise a day.
You should make every effort to minimise time spent outside of the home.
When passing others, you must ensure you are 2 metres apart from anyone outside of your household.
We do have maps available which have the above routes plotted on them. If you would like them, then please contact localtrails@1stinceandelton.org.uk.
Mental Health & Loneliness
Keeping Scouting alive
Cheshire Scouts are planning some opportunities to meet up with other Scouters online to compact loneliness and there are some ideas being mooted like virtual campfires, youth forums etc
Watch this space for more info…
---
Mental Health First Aiders
If you are concerned about another Scout or Leader is suffering with mental health issues. You can contact Mersey Weaver District's team of mental health first aiders who can point you in the direction of professional help you can then provide to the individual you are concerned about.
mental.health@merseyweaverscouts.org.uk
---
General Mental Health Info
Infectious disease outbreaks, like the current Coronavirus (Covid 19), can be scary and can affect our mental health. While it is important to stay informed, there are also many things we can do to support and manage our wellbeing during such times.
Looking after your mental health while you have to stay at home
The government is now advising us to avoid all but essential social contact. This will mean that more of us will be spending a lot of time at home and many of our regular social activities will no longer be available to us. It will help to try and see it as a different period of time in your life, and not necessarily a bad one, even if you didn't choose it.
It will mean a different rhythm of life, a chance to be in touch with others in different ways than usual. Be in touch with other people regularly on social media, e-mail or on the phone, as they are still good ways of being close to the people who matter to you.
Create a new daily routine that prioritises looking after yourself. Remain productive. For Leaders this may mean tackling tasks and admin you've been unable to complete or taking this an opportunity to complete training or review your risk assessments so we can hit the ground running when normal services resume again. For young people it might be an opportunity to practice a skill you've learnt or Scouts or for an event when we start back again.
Try to avoid speculation and look up reputable sources on the outbreak
Rumour and speculation can fuel anxiety. Having access to good quality information about the virus can help you feel more in control.
You can get up-to-date information and advice on the virus here:
Follow hygiene advice such as washing your hands more often than usual, for 20 seconds with soap and hot water (sing 'happy birthday' to yourself twice to make sure you do this for 20 seconds). You should do this whenever you get home or into work, blow your nose, sneeze or cough, eat or handle food. If you can't wash your hands straightaway, use hand sanitiser and then wash them at the next opportunity.
You should also use tissues if you sneeze and make sure you dispose of them quickly; and stay at home if you are feeling unwell.
Try to stay connected
At times of stress, we work better in company and with support. Try and keep in touch with your friends, and family, by telephone, email or social media. Stay in touch with your Scouting friends especially any one vulnerable or may be more isolated than most. It would be fantastic for older sections such as Scouts, Explorers and Network to organise catchups via video conference and talk about what you've been up to.
Stay in touch with friends on social media but try not to sensationalise things. If you are sharing content, use this from trusted sources, and remember that your friends might be worried too.
Also remember to regularly assess your social media activity. Tune in with yourself and ask if they need to be adjusted. Are there particular accounts or people that are increasing your worry or anxiety? Consider muting or unfollowing accounts or hashtags that cause you to feel anxious.
Get as much sunlight, fresh air and nature as you can
Spending time in green space or bringing nature into your everyday life can benefit both your mental and physical wellbeing. It can improve your mood, reduce feelings of stress or anger, and make you feel more relaxed. Social distancing doesn't mean you have to be contained indoors and there's plenty you can do in the garden, local park or nature that doesn't require you coming into contact with people.
It's possible to still get these positive effects from nature while staying indoors at home if you are self isolating. You could try the following:
Spend time with the windows open to let in fresh air.
Have flowers or potted plants in your home.
Arrange a comfortable space to sit, for example by a window where you can look out over a view of trees or the sky, or watch birds and other animals.
Look at photos of your favourite places in nature. Use them as the background on your mobile phone or computer screen, or print and put them up on your walls.
Listen to natural sounds, like recordings or apps that play birdsong, ocean waves or rainfall. Get as much natural light as you can. Spend time in your garden if you have one, or open your front or back door and sit on the doorstep.
It's important to:
keep active
eat a balanced diet and drink plenty of water
Try not to make assumptions
Don't judge people and avoid jumping to conclusions about who is responsible for the spread of the disease. The Coronavirus can affect anyone, regardless of gender, ethnicity or sex.
Try to manage how you follow the outbreak in the media
There is extensive news coverage about the outbreak. If you find that the news is causing you huge stress, it's important to find a balance.
It's best that you don't avoid all news and that you keep informing and educating yourself, but limit your news intake if it is bothering you.
Plant Sale 2020
As things stand, our Plant Sale is still proceeding. We are still accepting orders, with the closing date for orders being Friday 3rd April 2020.
Given the current situation with the Coronavirus, and to help protect our volunteers – we strongly encourage orders be placed via our new Fundraising Website – https://fundraising.1stinceandelton.org.uk.
The current delivery date for plant sale orders remains as Saturday 9th May 2020, however we'll post updates if this changes.
Programme and Activities/Badges at Home
The teams at World Organisation of the Scout Movement (WOSM) and UK Scout Headquarters are in the process of creating Programme ideas to support Scouts at home. Check scouts.org.uk and scout.org regularly for the latest updates.
Have you seen the new programme planning tool? There are already loads of activities complete with resources you can complete from home!
Our membership management system – Online Scout Manager have just launched a new feature called "Badges at Home". This allows leaders to set badge work that can be completed at home via the Parent Portal with Scouts/Parents having the ability to upload evidence of completing badge work for leaders to review.
This is an exciting new feature in OSM given the current situation, and it's something that we're currently in the process of rolling out across each of our sections. Members of the Scouts Section are able to use "Badges at Home" now, and you can find some instructions on how to use it below:
Badges at Home Guide (Parents) Download
Over the coming days we will be posting links to various other resources.
---
Cubs Task Master Challenge Download
---
"The Great Indoors"
We know the coming days and weeks are going to be difficult for families across the UK, as the spread of Covid-19 causes schools to close. As the experts in developing skills and bringing adventure to young people, we want to do what we can to help.
While we normally love the great outdoors, we've pulled together some inspired indoor activity ideas (if we do say so ourselves). Keep your kids learning new skills and having fun (and avoid hearing 'I'm bored' every 30 seconds) all in #TheGreatIndoors.
Staying safe online
Besides being a great source for funny cat videos, the Internet has the power to bring people closer together. For Scouts, we know it can be a great source for tools and information to make the world a better place. In this exceptional times there is a real opportunity to harness digital tools to stay connected and socialise in a positive and healthy way even if you are self isolating.
However, the Internet can also be a source of serious issues, like cyberbullying, harassment, identity theft and abuse. This can happen when chatting and posting on social media, gaming platforms and even Scouting channels – just as bad things sometimes happen in real life.
Online behaviour that is unacceptable includes: stealing private information, sending, posting or sharing false content about someone else, continuing to contact someone who asked not to be contacted, sending inappropriate remarks or photos to a young person or asking them to do so, and sending threats or hate speech.
---
We want Scouts like you to feel safe online so that you can continue to use the Internet to create a better world. Make sure you are always prepared by reading these tips to stay safe online:
Golden Rules of Internet Safety:
Treat others with kindness, the way you would want to be treated. Respect differences in feelings and opinions. If you witness bullying online, you should let a trusted adult know.
Be mindful about what you share
Don't share your – or anyone else's – personal information online. This includes addresses, phone numbers, passwords and pictures you wouldn't want the public to see. Before sharing anything about another person, ask them if they are ok with it. Check your sources and make sure any news or facts you share are true.
Don't meet in-person with people you meet online
People you've only met online are still strangers – even if you've been talking for a long time. Sometimes, a person might lie about who they are, which can be dangerous. Check with your parents or carers for permission to meet someone you've met online, and only meet them with them present.
Keep your personal information private
Check the "Privacy Settings" on your social media channels and make them private so that your personal information is only shared with those you choose to have as friends. Even then, never post personal information on the Internet.
Report harmful posts or content
Here's a way you can help make the Internet a safer place for everyone! If a post online makes you feel uncomfortable, take the responsibility to click "Report". This includes posts that are inappropriate or harmful to yourself or others.
If you receive messages or see posts that make you feel uncomfortable or unsafe, tell a trusted adult, like a family member or Scout leader, about the message you received or the post you saw.
---
Safety Online Booklets
The Scout Association have some fantastic booklets available specific for each section about staying safe online:
---
The Yellow Card – Young People First
When Scouting Online, the principles of the 'Yellow Card' and 'Child protection policy' applies.
---
What do I do if I have a concern?
You can raise any safeguarding concern no matter how trivial, with the District Commissioner – Oliver Chambers.
or our national safeguarding team
safeguarding@scouts.org.uk
or call us on 0345 300 1818
Subscriptions
As you will know, the Scout Association has suspended all face to face meetings and events in line with official guidance from the UK Government.
What we as a group cannot suspend, are the ongoing costs of running a small independent charity. Your subscriptions pay for fixed costs such as utility bills, insurance premiums and annual membership fees which we have already paid upfront for the coming year. The cost of providing the weekly programme activities is relatively small in comparison to all this.
As a group, we're working on ways to continue to deliver programmes and activities as best we can. There will also be resources available soon nationally that young people will be able to access to still continue Scouting during this turbulent time.
Bearing this in mind, your monthly subscriptions that you pay will still be required particularly as face to face fundraising activities have also been curtailed by this national crisis.
We are sure you will understand and support this position. We are aware that for some people the financial consequences of this crisis are critical and if you feel that you will not be able to sustain the subscription payments you can speak, in confidence to our Group Scout Leader who will be able to tell you about some support and options that are still available.
Thank you for all your continued support you as parents give our volunteers.
---
Kindness in the community
As Scouts, we believe every act of kindness has the power to transform society and make it easier for everyone to get the help they need.
Supported by the British Red Cross, we'll show kindness to those who most. Find out how you can help the community during this international crisis.