This is our most ambitious fundraiser to date!
We have a Hut which is in a serious state of disrepair due to its age, use and temporary status. As our leaders are busy educating our young people, the group relies on support from parents and the wider community for support with extra funds and time to keep the hut in good order.
The Hut was donated to the Scouts by the previous owners of the Stanlow plant and is a WWII Army Barrack building. It has in later years been clad with, metal to prevent it being burned and toilet units added. The Plans we have located are for 1971 including the toilet block. We have undertaken some works over the years, but now the Hut is in need of serious renovation. The total works to bring the building up to an acceptable level is estimated at around £55,500 in addition to the £11,000 we have currently raised in the last few years.  We have recently applied to PROTOS for support with the electrical installation and have received £4000, but we need significant funds to make the building warm for the winter and to update the toilets and kitchen facilities to an acceptable standard for Health and Hygiene/Safety. We will be looking at energy efficiencies and also at the external cladding to make the building more inviting for our young people as it is currently very cold in winter and has unsafe features. Our Group currently hosts approximately 100 young people and volunteers each week and has been growing consistently for the last 11 years. As a group, we also support the youth football teams and regularly work with the Parish Council. Not to mention our Annual Firework Spectacular that our volunteers work hard organising for the villages each year, free of charge. We are constantly working to fundraise towards this project and we are looking for substantial amounts of support from funders to help get the work underway quickly to ensure the safety of the young people and volunteers, and the future growth of our group.
Update – 09/11/2017
Our annual fireworks spectacular is a huge success and raises a whopping
£2,397
for our
#HelpOurHut
campaign. Full article: 
https://www.1stinceandelton.org.uk/2017/11/09/firework-spectacular-2017-thank/
Update – 01/11/2017
Tesco Bags of Help vote is open. You can vote for our #HelpOurHut campaign until the end of December. Full info and list of stores can be found at: 
https://www.1stinceandelton.org.uk/2017/11/06/tesco-bags-help-voting-now-open/
Update – 24/10/2017
We've entered the Aviva Community Fund to win funds for refurbishing our Scout Hut. Vote for us at 
http://1stie.uk/go/AvivaCFVote
#
HelpOurHut
Update – 23/10/2017
Phase 1 is complete! Four Seasons have done a fantastic job of the main hall and we once again have a home! Full article at: 
https://www.1stinceandelton.org.uk/2017/11/06/helpourhut-phase-1-complete/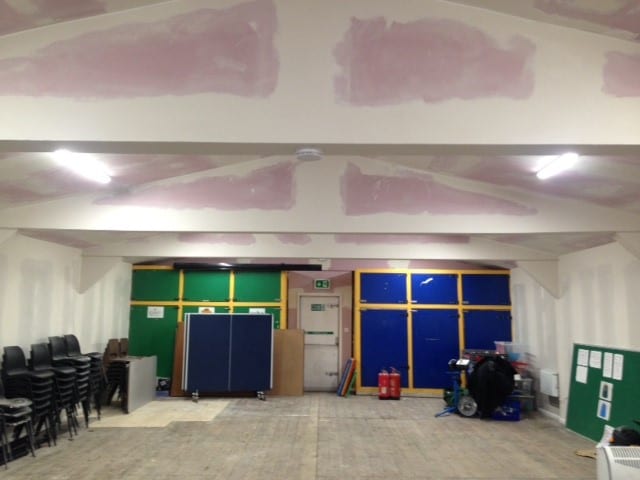 There's still a long way to go though, with £55,000 to raise and the rest of the HQ requiring refurbishment.
Update – 09/10/2017
We're currently conducting a survey regarding community use of our Scout Hut once refurbishment has been completed. We'd greatly appreciate it if you could spend a couple of minutes to complete our short survey.
http://1stie.uk/go/ScoutHutSurvey2017
Update – 07/10/2017
We've been successful with our application to Tesco's Bags of Help scheme. We're one of three organisations in the running for funds through November and December's voting window. We've issued a full press release regarding this at: 
https://www.1stinceandelton.org.uk/2017/10/07/1st-ince-elton-scouts-calls-votes-bag-share-bag-fund/
Update – 01/10/2017
Our crowdfunding page is now live – Powered by TotalGiving, it can be found at: 
https://www.totalgiving.co.uk/appeal/helpourhut
Any contribution, no matter how big or small would be greatly appreciated towards the appeal to bring a fit and proper Scout HQ to the young people of 1st Ince and Elton Scout Group!
Update – 14/09/2017
We've officially launched our 'Help Our Hut' campaign, which we'll be ramping up over the coming weeks. This will be the key theme for this year's Bonfire and Firework Spectacular. Work on the new electrics and on the building itself has also started this week, where we found out that behind the cladding – the building had started rotting away!! The first phase of this work was made possible thanks to a recent successful application to the PROTOS community grant scheme and also from previous funds raised through our regular fundraising activities.